River Institute: Science and Nature on Tap
December 7, 2016 @ 7:00 pm

-

9:00 pm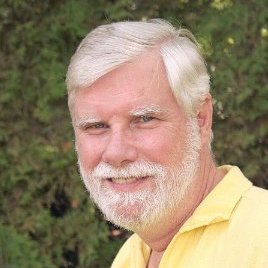 Project to Preserve Canada's Night Skies Comes to Cornwall
On Wednesday, December 7that 7 pm, the River Institute's Science and Nature on Tap series hosts award winning  Royal Astronomical Society of Canada physicist, Robert Dick.  The author of the protocol that governs lighting in Canada's national parks and a long-time advocate for darker skies, Robert is leading a quiet environmental revolution to preserve Canada's night skies and re-examine the way we light our communities.  Not only are many urban residents no longer able to see the stars and the night sky, they are living in cities where bright unnatural light permeates the environment 24 hours a day.  Professor Dick says, "We have become used to several forms of urban pollution: air, water and noise.  But there is one other form of pollution that is everywhere and, until recently, it has been believed to be harmless.  Light pollution is the combined effect of glare, light trespass and sky glow.  Although artificial lighting is used to increase visibility and safety at night, in many cases light pollution can actually reduce the safety and security it is intended to provide.  The main culprit is light that is directed to where it is not intended.  Light pollution is more than just a nuisance for stargazers and astronomers.  Without the contrast between the day and a dark night, our health can be compromised as well."
Growing in momentum over the past 17 years, astronomers from the Royal Astronomical Society of Canada have created a natural light movement through their Dark Sky Preserve Program.  Through this initiative, endorsed by such supporters as Astronaut Roberta Bondar, they are hoping to change the way we all view our environment by going back to night skies that are not polluted by artificial light.  A distinguished member of the Royal Astronomical Society of Canada, Robert Dick has been spearheading a committee aimed at reducing bright-light pollution throughout Canadian cities and is also working to create Dark Sky Preserve areas throughout Canada.
Through scotobiology, the study of darkness, scientists have learned that artificial lighting affects animal behaviour and biochemistry.  Some forms of artificial lighting can also seriously impact human health.  Find out more about the importance of darkness and the effects of artificial light with Robert Dick at this special Science on Tap session.
Sessions are held at Schnitzels European Flavours and are free but space is limited. If you would like more information or to reserve a seat please call (613) 936-6620 or e-mail kcooper@riverinstitute.ca . More information can be obtained by visiting www.riverinstitute.ca.
–       30  –
Media Contact:
Karen Douglass Cooper
Communications / Community Outreach Officer
Remedial Action Plan Coordinator
St. Lawrence River (Cornwall)
St. Lawrence River Institute of Environmental Sciences
2 St. Lawrence Drive
Cornwall, ON  K6H 4Z1
www.riverinstitute.ca